By Joyce Ann L. Rocamora March 10, 2021, 2:29 pm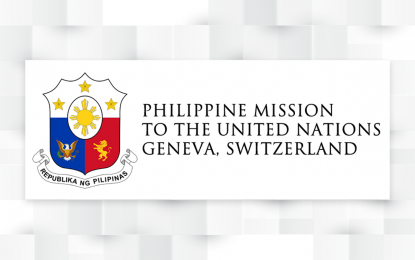 MANILA – The Philippine Mission to the United Nations in Geneva defended as "legitimate" the law enforcement operations in Calabarzon that resulted in the deaths of nine activists and the arrest of six others on March 7.
This came in the wake of a statement from the Office of the High Commissioner for Human Rights (OHCHR) that denounces what it describes as "arbitrary killing".
"We are appalled at OHCHR prejudging legitimate police operations on Sunday in the Philippines vs persons possessing dangerous firearms and explosive devices. We regret this overreach of OHCHR's mandate — clearly uninformed of facts on the ground," the Philippine Mission said over Twitter on Tuesday night.
It said there is "no basis for calling deaths resulting from these operations as arbitrary killing," adding that these were carried out "strictly within the bounds of law, on 40 search warrants secured by the police after a rigorous legal process."
When deaths occur during operations conducted by security forces, investigations are "automatically" launched in the Philippines, it added.
"And this will be true for the search ops in Luzon last Sunday," it said. "We ask OHCHR to correct hasty opinions favoring violators of the law & instead support efforts to uphold law & order."
READ: Gov't investigating death of activists in Calabarzon raids
At least six died in Rizal province, two in Batangas, and one in Cavite following simultaneous police operations on Sunday.
Initial reports showed that policemen conducted the raids by virtue of search warrants for illegal possession of firearms and explosives.
Col. Chit Gaoiran, spokesperson of the Police Regional Office-4A (Calabarzon), earlier said the raiding team was engaged in a gunfight, resulting in the deaths of the nine individuals.
A Department of Justice-led panel on extrajudicial killings is currently investigating the death of the nine activists. The Commission on Human Rights will also launch an independent probe. (PNA)